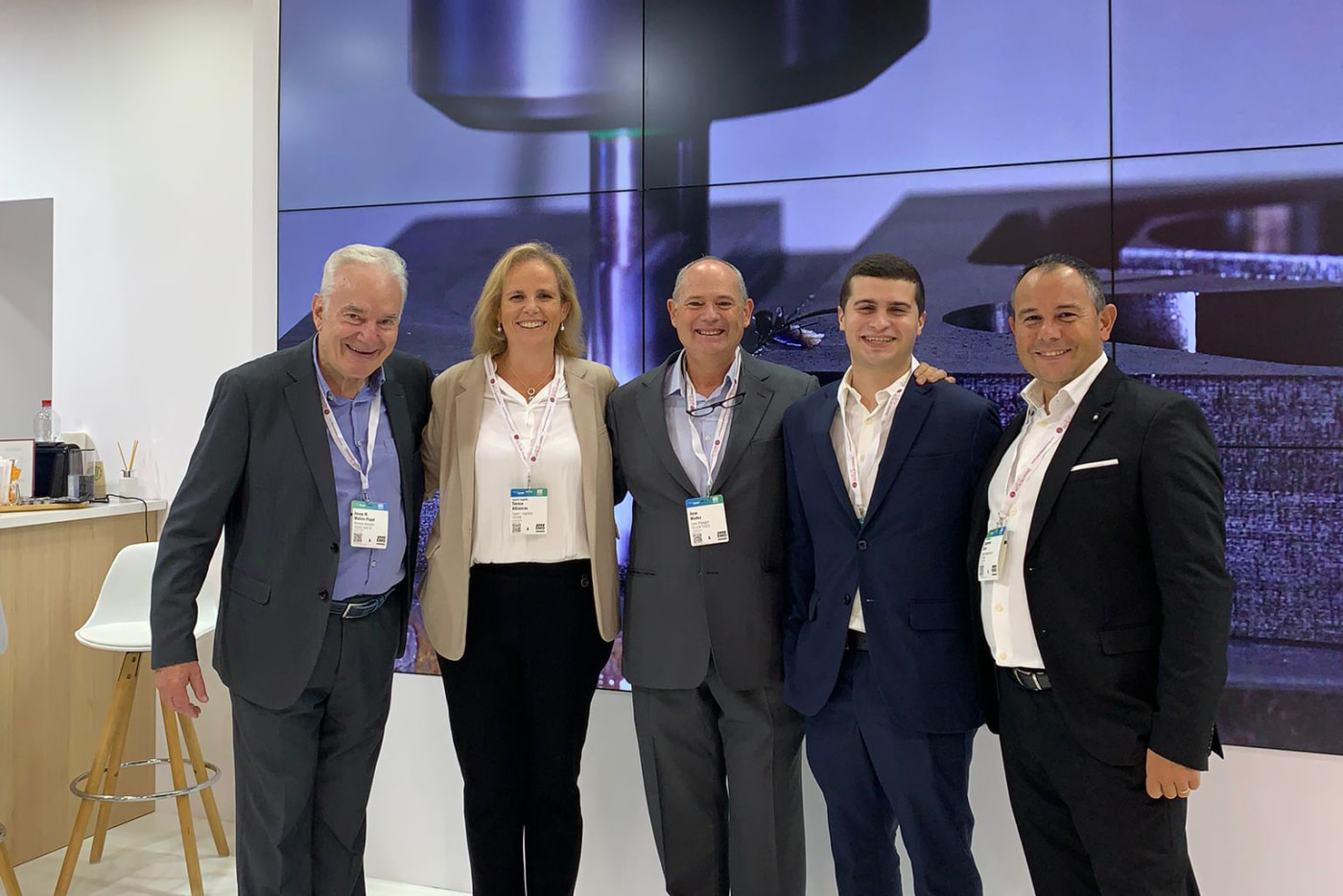 EMO HANNOVER 2023 -
Creating new connections
---
Our ongoing presence and distinguished participation in international fairs continues to further establish us as leaders in the industry of manufacturing carbide tools for CNC. We are celebrating once again our successful participation in the largest global fair for the machining industry, EMO Hannover 2023.

The event, which took place from September 18 to 23, served as a stage to gather more than 1,850 exhibitors from different countries and an exhibition to more than 92,000 visitors from 130 countries. We were present, showcasing our latest news and advances in the product line, stimulating considerable interest in the attending public.

During these six intense days, our experts had the honor of presenting our products to the industry sector. Plus, we took advantage of this prestigious showcase to consolidate business relationships and explore new expansion opportunities in the global market.

One of the signs of the success of our participation was the large number of visitors who approached our stand, showing significant interest in our brand and services. We want to thank everyone who visited our space, as their interest acts as fuel for us to continue working on the development of innovative solutions.

We value positively our presence in this new edition of EMO Hannover 2023 and we are looking forward to the next edition of the event. We are motivated by the certainty that we will continue to strive to offer the best to our customers, both in products and customer service.

EMO Hannover 2023 has been a clear example of innovation and progress in the field of CNC machining. Through our outstanding participation, we have once again shown our strength in the Spanish market, further consolidating ourselves as leaders in this sector, committed to development and innovation, while strengthening our international presence.